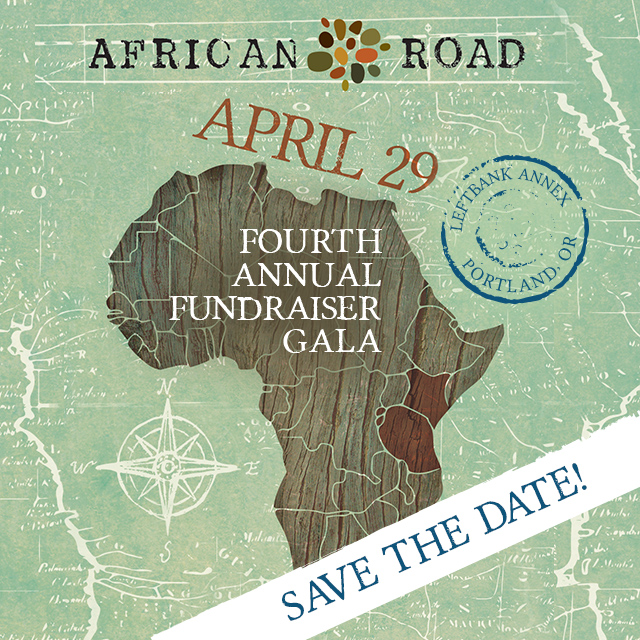 Save the date! Fourth Annual Fundraiser Gala
April 29th, 2017
Come and be transported to a village in East Africa. Immersive exhibits, music, stories, and hands-on learning make this evening a fundraiser like no other. Understand the challenges and become a part of the solution.
Registration opens 2/28/17.
Sponsorship and volunteer opportunities
To learn more about opportunities for table sponsorship, project learning station sponsorship, corporate sponsorship, and volunteering, contact Jennifer at jennifer[at]africanroad[dot]org.
About the Gala
Every year, we host a celebration of the work of our African Road partners. We tell stories, we invite people to get involved, and there's usually dancing involved in some form. It's excellent. This year's gala featured interactive displays about East Africa and the communities where we work, as well as live music, a performance by Kúkátónón Children's Dance Troupe, delicious food and wine, and great company — all to support the work of African Road. Our fabulous gala was hosted and funded by friends who love African Road, not by general donations.
Thank you to our 2017 Premier Sponsor