FUND A BAKERY
EMPOWER WOMEN FOR LIFE
MATCHING FUNDS CHALLENGE: EVERY DOLLAR IS DOUBLED!
ABOUT THE PROJECT



This is an exciting campaign to start a women's bakery business for lifelong skills and sustainability in Rwanda. You can join in to make this dream a reality. And the best part? All funds raised will be matched thanks to an anonymous donor!
WHO BENEFITS FROM THIS PROJECT?
Women and girls of the Togetherness Cooperative
Since the aftermath of the Rwandan Genocide, the women and girls of the Togetherness Orphan Cooperative have supported each other as sisters and mentors. In their rural community, there are few jobs for women, and most live on less than $1 a day. These women and girls seek skills to break the cycle of poverty and empower themselves for life!
The Women's Bakery
The Women's Bakery is an amazing partner organization that trains and supports women to source local ingredients, bake and sell fortified breads, manage business operations and ultimately own their own bakery. Bakeries not only bring food to the community, but also enrich the local economy. African Road is thrilled to partner with The Women's Bakery to bring this comprehensive training to the girls of Togetherness.
Benefits of the Women's Bakery
Jobs for women
Training
Nutrition
Business skills
Financial skills
Sustainable source of income for entire cooperative
Brand new, state-of-the-art bakery building!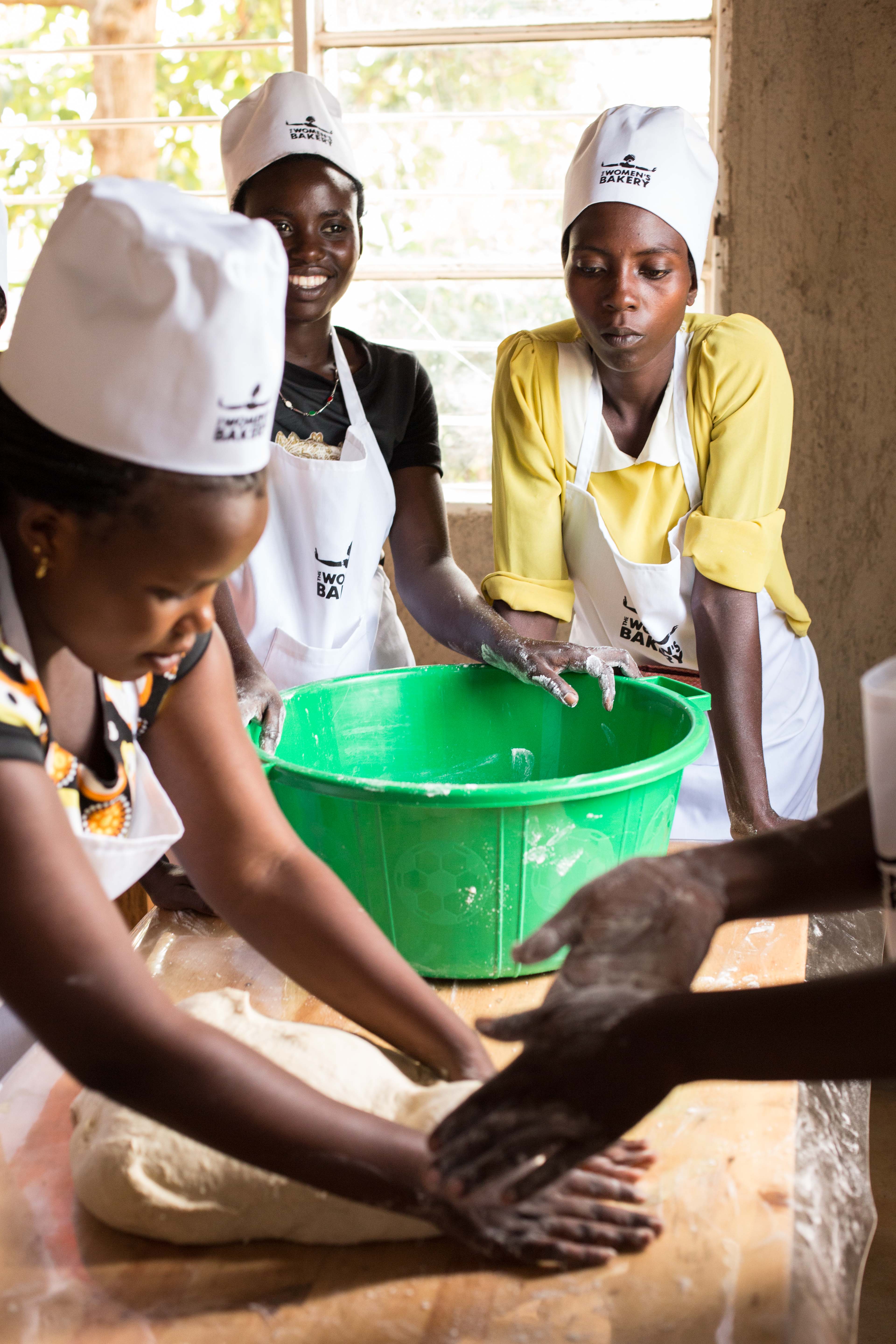 GET INVOLVED
Our goal is to raise $18,000 to launch the Women's Bakery.
$36,000 is the total cost for a brand new building built just for the bakery, comprehensive training, all start-up equipment, inventory, kitchen and store set-up! And remember, thanks to a generous anonymous donor, every dollar raised will be doubled!